YouTube Music's endless summer
By The YouTube Music Team
Aug.23.2022
Relive some of your best musical moments from the summer of 2022 right here on YouTube Music.
The best summer memories are made through music. It's that one song you heard at every rooftop party. The song you and your friends belted out as you drove to the beach. Or perhaps it was the song that you played softly on warm, quiet nights. Wherever you were this summer, music was there too.
At YouTube Music, we're excited to help you relive some of your best musical moments from the summer of 2022.
Starting today, you can take a look back at the songs that defined your summer through Summer Recap, the latest installment of our personalized experience that provides you with a recap of your top artists, songs, albums and playlists from the last season. You can find your Summer Recap, along with a personalized Summer Recap playlist, in the Your Recap page in the YouTube Music app.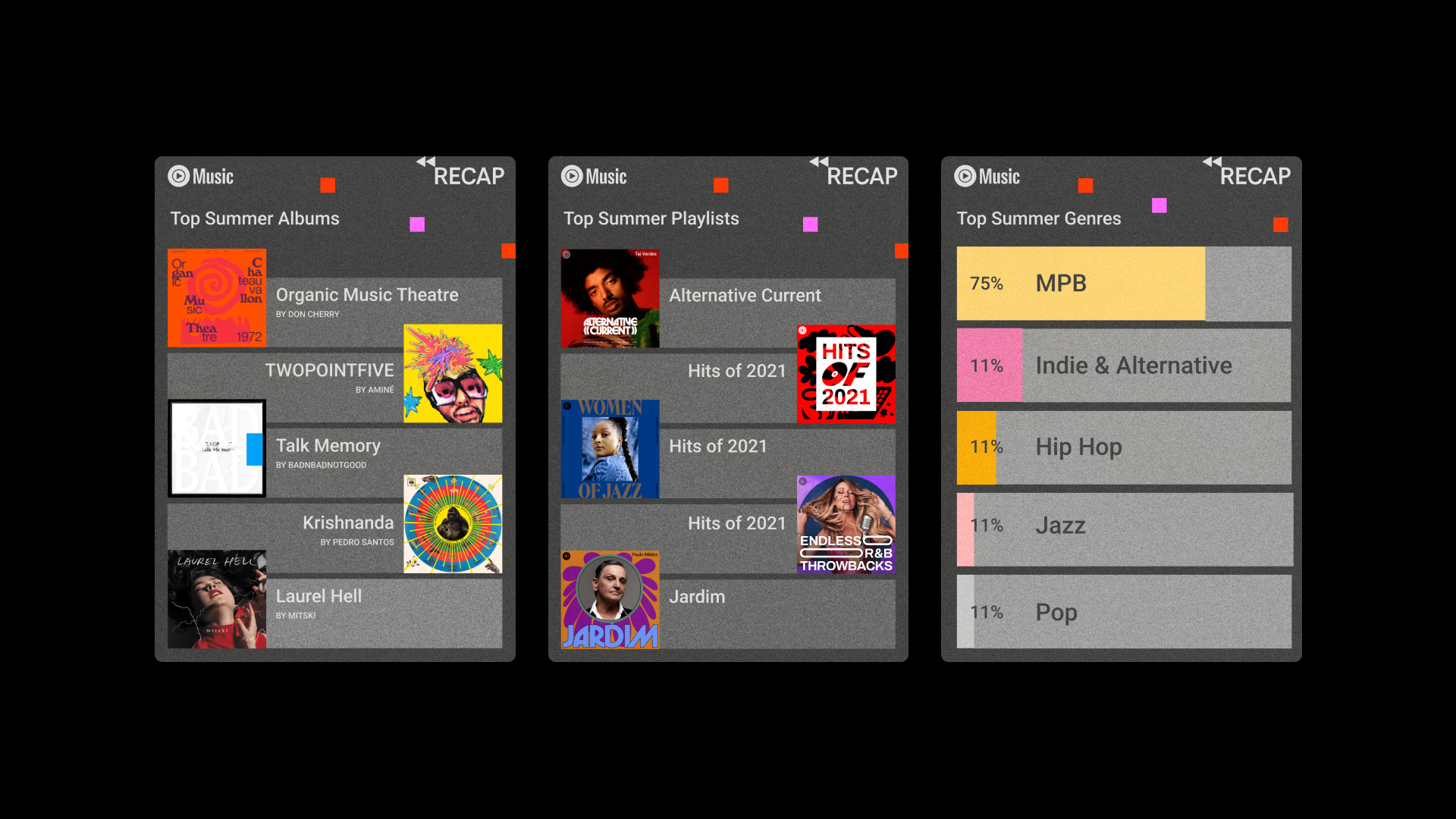 Easily share your Summer Recap playlist and stats by simply tapping the arrow at the bottom of your stats card.
After you've revisited your personal Summer journey, you can also dive into the songs that have topped the YouTube Charts all summer long!
As the summer starts to wind down, we hope these songs remind you of all the good times had.
Happy listening!
---
Methodology: Songs are ranked by global and US views from May 30th, 2022 to August 20, 2022. Totals include all official versions of a song, including the official music video, user generated content that uses the official song and lyric videos.