Painting through the pandemic
Painting through the pandemic
By Ari Marini
Contributor
Feb.12.2021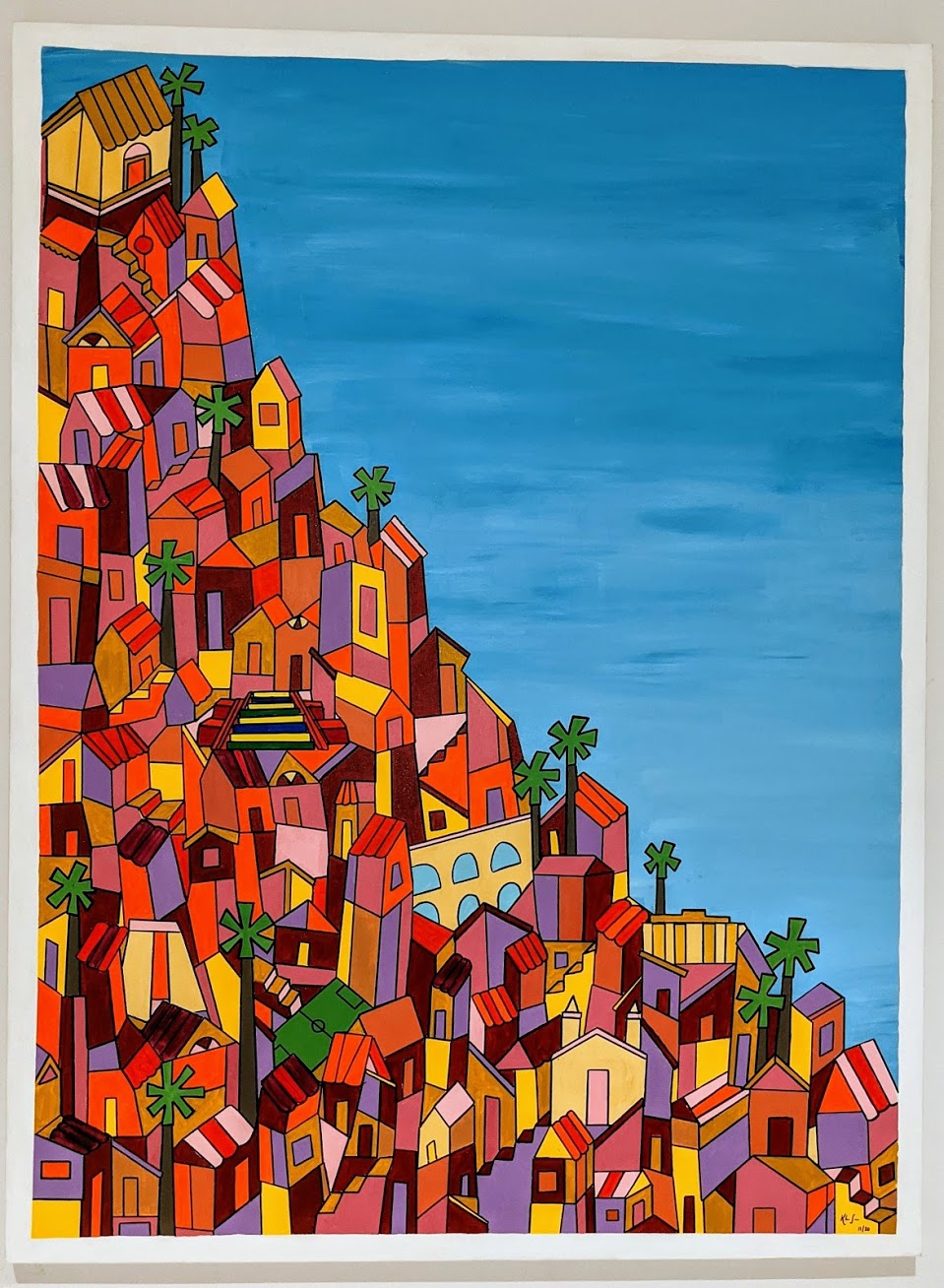 YouTube tutorials inspired Khalid Soleja to pick up his paintbrush again — and he even got his grandma involved.
Before the pandemic, Dublin-based Googler Khalid Soleja hadn't picked up a paintbrush in more than a decade. He loved painting and taking art classes as a teenager, but the hobby had since been replaced by work and new activities. That is, until a few months ago when he came across a tutorial on YouTube.
"It inspired me to pick up the brush after many years," Khalid says. "I also wanted to make sure I purchased my materials from my local art shop which had been suffering due to many closures and restrictions."
Khalid, a program manager who works on Google Cloud, is an avid traveler who loves exploring new places. Since that's not possible right now, he instead decided to paint his favorite travel destination: Rio de Janeiro. In his piece, he incorporated some of the famous landmarks he saw when he visited, including the Carioca Aqueduct and the Selaron Steps.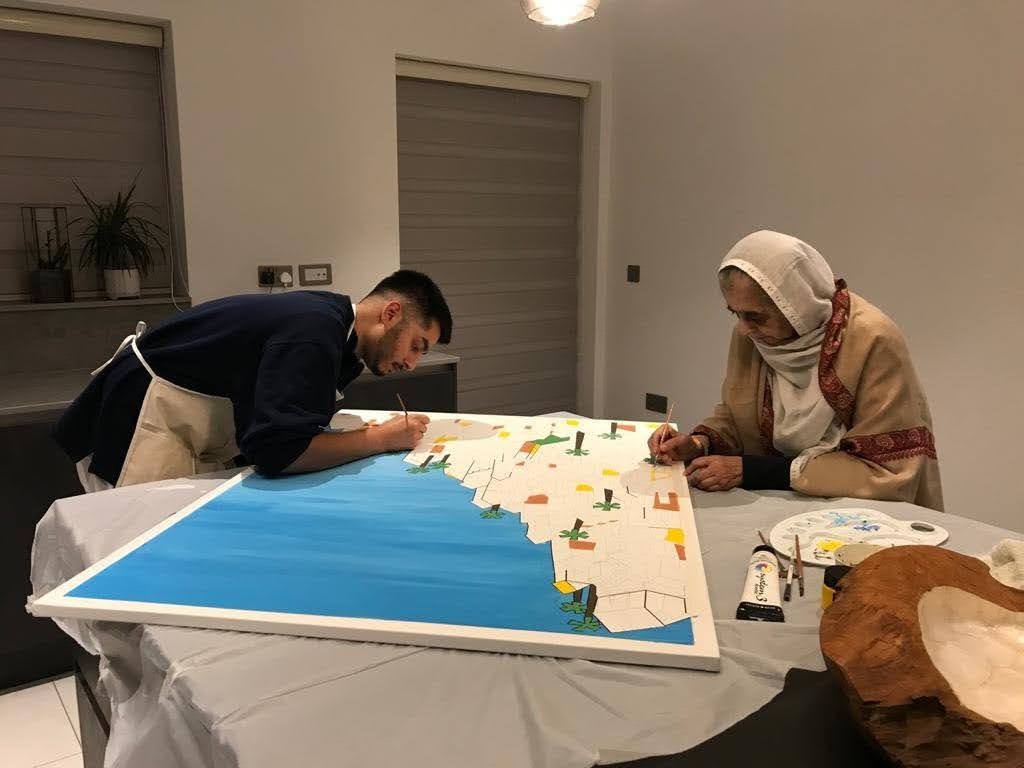 Khalid and his grandmother working on the Rio de Janeiro painting together.
"Painting feels great because it allows me to take time away from screens and always being on the internet. I like to paint on really large canvases and get my family to join in too," Khalid says. "I was really excited to be able to get my grandma involved who had never used a paintbrush before in her life! It helped us pass the time while isolating together at my family home in London."
He's also been experimenting with abstract art, and watched YouTube tutorials to learn how to create paintings using palette knives for the first time. Palette knives are blunt tools made from thin steel blades in a range of sizes. They're primarily used to mix or apply paint, but you can also use them in place of paintbrushes.
"I've been able to create some unique pieces with this process," he says. "It's been awesome to use YouTube as a tool to quickly learn new skills from so many talented content creators."
---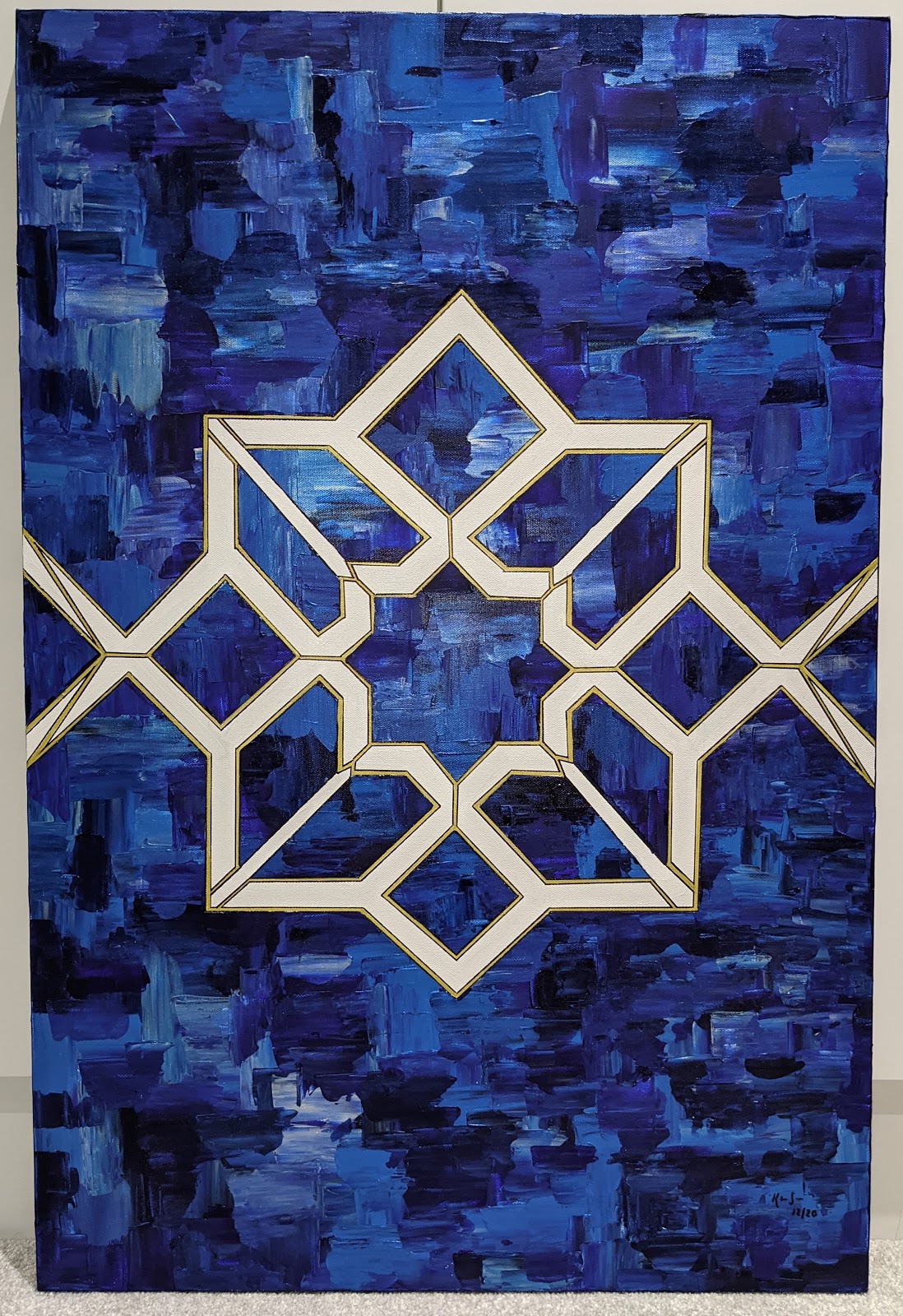 Geometric Art - October 2020 - Acrylic on Canvas
Khalid's YouTube channel recommendations for painters: