New ways for licensed healthcare professionals to reach people on YouTube
By Dr. Garth Graham
Director and Global Head of Healthcare and Public Health Partnerships
Oct.27.2022
For the first time, certain categories of healthcare professionals and health information providers can apply to make their channels eligible for our health product features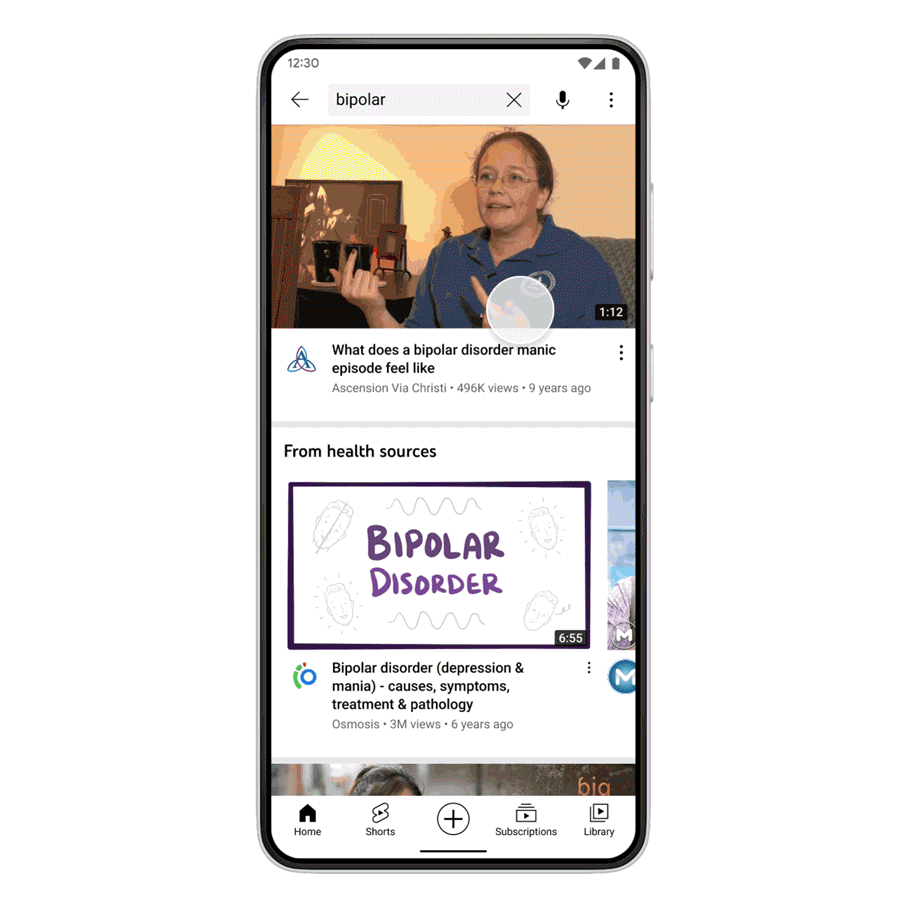 For the first time, certain categories of healthcare professionals and health information providers can apply to make their channels eligible for our health product features
When it comes to our health, people trust healthcare professionals to give us the best advice. But the opportunity that healthcare professionals have to inform and educate their patients largely stops at the clinic door. The reality is that the majority of healthcare decisions are made outside the doctor's office, in the everyday lives of our patients.

That's why YouTube Health has been working on additional ways to help doctors, nurses, mental health professionals and healthcare information providers to bring high quality health information into the spaces that people visit throughout their day – like their favorite video-sharing app.
Today, we're announcing that for the first time, certain categories of healthcare professionals and health information providers can apply to make their channels eligible for our health product features that were launched in the US last year. This includes health source information panels that help viewers identify videos from authoritative sources and health content shelves that highlight videos from these sources when you search for health topics, so people can more easily navigate and evaluate health information online.
Up until now, these features have only been available to organizations such as educational institutions, public health departments, hospitals and government entities. This new step will allow us to expand to include high quality information from a wider group of healthcare channels.
Applicants must have proof of their license, follow best practices for health information sharing as set out by the Council of Medical Specialty Societies, the National Academy of Medicine and the World Health Organization, and have a channel in good standing on YouTube. Full details on eligibility requirements are here.

All channels that apply will be reviewed against these guidelines, and the license of the applying healthcare professional will be verified. In the coming months, eligible channels that have applied through this process will be given a health source information panel that identifies them as a licensed healthcare professional and their videos will appear in relevant search results in health content shelves. Health creators in the US can apply starting October 27th at health.youtube, and we'll continue to expand availability to other markets and additional medical specialties in the future.
This is a big step towards helping people more easily find and connect with content that comes from the extraordinary community of healthcare creators on YouTube – the smart, dedicated and creative folks who are transforming the ways that we share medical information. Whether you have busted medical myths with Doctor Mike, learned about disease processes from Osmosis, found ways to cope with anxiety with Dr. Ali Mattu or better understood fertility from Dr. Natalie Crawford, there are communities on YouTube that are helping people become more informed, engaged and empowered about their health.
Effective communication is at the heart of improving people's health, and we're excited for this next phase in our work to connect people with highly authoritative health information that is both evidence-based and culturally relevant.