Did Shorts just double your audience?!?!
By Lyor Cohen
Global Head of Music, YouTube
Mar.30.2023
I have news for you – fans on Shorts are your new digital street team.

I have news for you – fans on Shorts are your new digital street team.
In January 2023, fan-created Shorts increased the average artist's audience of unique viewers by more than 80%. This means fans on Shorts are NEARLY DOUBLING an artist's total reach, so artists can spend more time doing what they do best: making great music.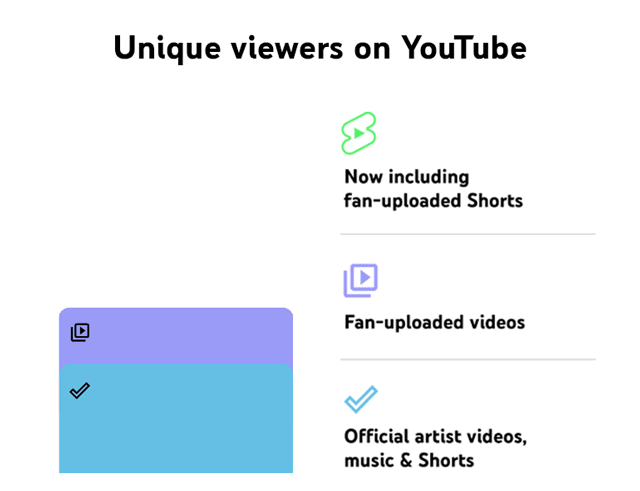 And not only are fans on Shorts growing an artist's total reach by soundtracking their hobbies, day-to-day adventures, and more … They are also BECOMING NEW FANS by engaging with Shorts created by artists. Artists who upload Shorts are seeing outsized returns. In January 2023, artists active on Shorts1 saw more than 50% of their new channel subscribers coming directly from their Shorts posts on average.
While Shorts' growth has been a wow (generating 50 BILLION daily views as of December 2022), I will continue saying again and again that Shorts are the appetizer to the entrée. They are the entry point, leading fans to discover the depth of an artist's catalog, including music videos, interviews, live performances, lyric videos, and more.
Don't just take my word for it … Look at Rema & Selena Gomez winning big by leveraging all the video formats available on YouTube. After they surpassed 60 million unique viewers of their official music videos and Shorts for Calm Down, fans uploaded Shorts featuring their track, taking viewership to another level: adding 350 million unique viewers in January, an increase of over 500%. This is epic!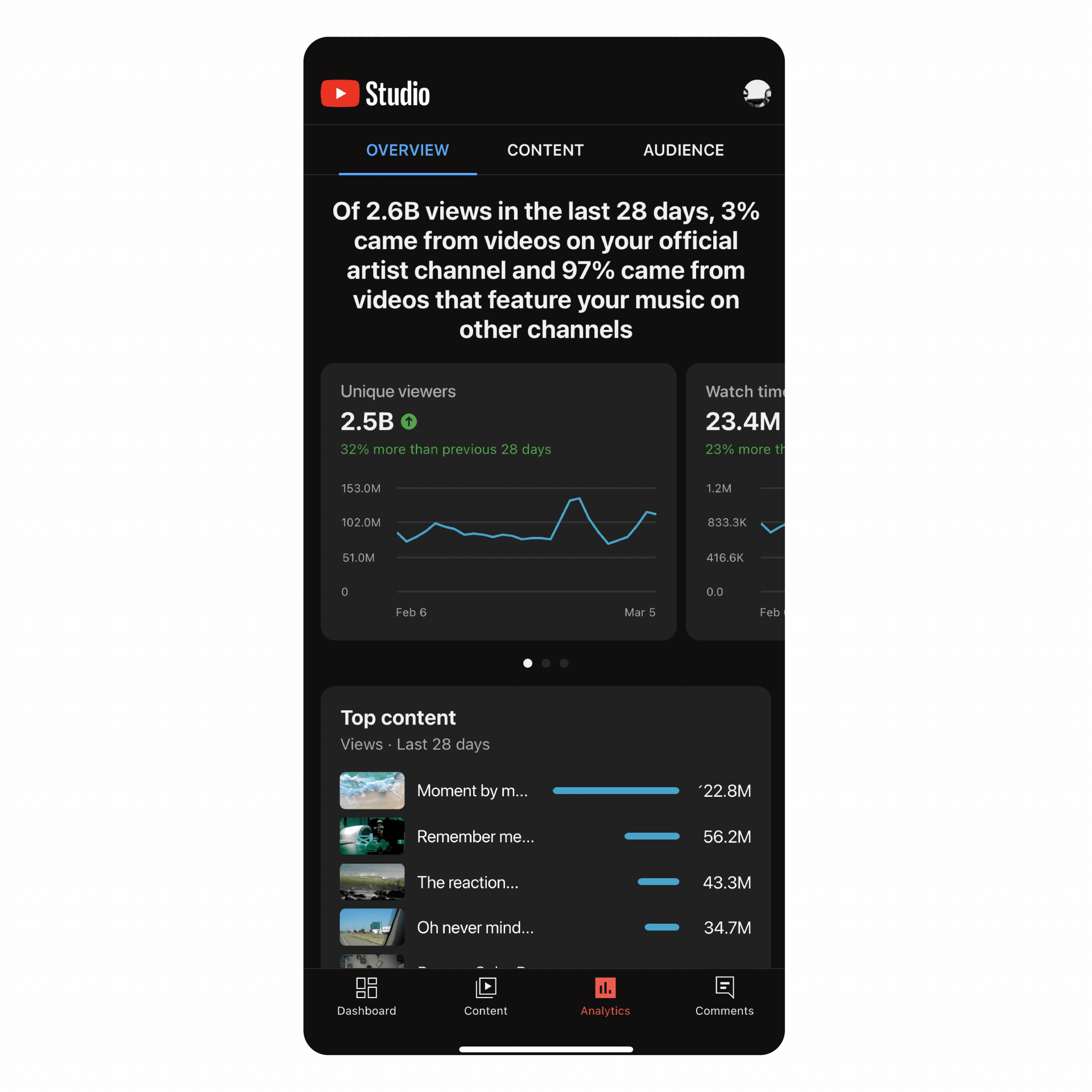 Oliver Tree is also taking advantage of all of the video formats on YouTube, leaning into the viral success of Miss You, uploading 20 Shorts and 4 long-form videos tied to it. Ultimately, his channel's monthly viewers increased from 6 million to 75 million in just over 4 months. And then his fans: They brought in another 1.8 billion views in January by uploading Shorts featuring this track. Learn HERE how to make the most of Shorts, too.
A multi-format world needs multi-format standards of success – and that's why we are redefining what reach means for artists on YouTube. As of this month, 'Analytics for Artists' Total Reach metrics from YouTube include fan-uploaded Shorts (in addition to official content uploaded by the artist and long-form videos uploaded by fans). This new metric shows how many people your music is reaching across all formats, making it the most comprehensive snapshot of the size of an artist's audience on YouTube. We also created a brand new Songs section in Analytics to help artists see how fans are listening to their music or creating with it, across all video formats, all in one place.
Only on YouTube can fans crank up the volume across every format including long form videos, livestreams, Shorts, and more – let's make it the best place for every single music fan together.
With love and respect,

Lyor
---
1. "Artists active on Shorts" defined as artists posting weekly shorts on average.
*This may contain simulated images and data.