In 2012, we launched the ability for creators to
blur all faces
in their video as a first step toward providing visual anonymity tools on YouTube. Even then we knew we still had work to do: you didn't just want to blur faces -- you wanted to blur literally anything in your video.
Today, we're launching a Custom Blurring tool on YouTube that lets creators do just that. With this new Enhancements feature, available on desktop versions of YouTube, you can blur any object in your video, even as it moves. Whether you want to blur sensitive information such as a license plate or cover up a wardrobe malfunction without reshooting an entire scene, the new Custom Blurring tool will let you blur objects throughout your video, right within YouTube.
Using the new Custom Blurring feature, simply draw a box around whatever it is you want to blur.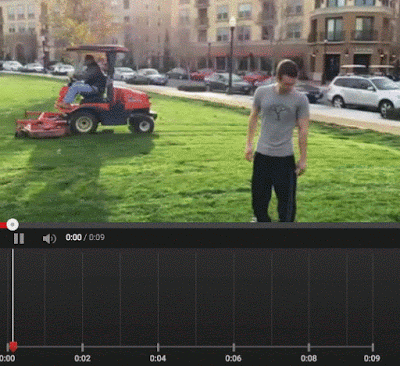 Choose the video that you want to edit and select Custom Blurring within the Blurring Effects tab of our Enhancements tool. Simply draw a box around whatever it is you want to blur. The Custom Blurring tool will automatically blur that object as it moves throughout the video, using our new innovative technology that can analyze the motion of any video on the fly.
At any time, you can move the blurred area, resize it and choose when the blur starts and stops. There is also a "Lock" option to blur something that doesn't move at all. When you're done making edits you can either save the changes as part of the same video or save a new copy, which also gives you the option to delete the original video.
While the use cases for this tool are vast, we built this feature with visual anonymity in mind. We wanted to give you a simple way to blur things like people, contact information or financial data without having to remove and re-upload your content.
YouTube is proud to be a platform where people around the world come to share their stories, whether it's the first time a loved one learned how to ride a bike, or a first-hand recording of an important human rights issue. We hope this new tool helps you to tell your stories on YouTube, and continue to experiment with your creativity and expression. We have no doubt you will.