Meet these three Brazilian partner managers who help creators succeed on YouTube
By The YouTube Team
Mar.19.2021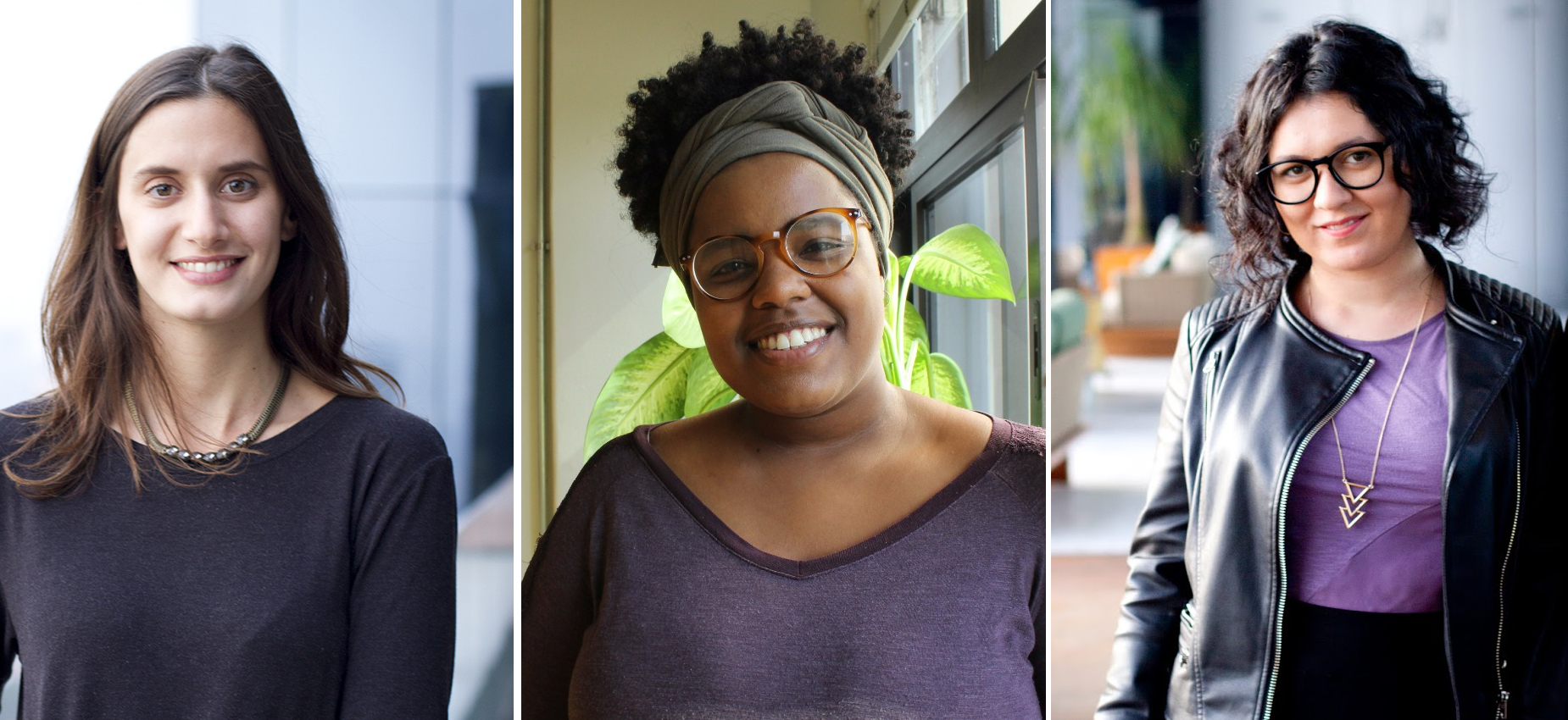 Ananda Cantarino, Indiana Torretta and Yasmin Moraes told us about their own YouTube journeys.
YouTube has a team of experts who help creators to develop their channels through the YouTube Partner Program.
This team has incredible women who are dedicated to strengthening the community and helping YouTubers become successful. In honor of Women's History Month, we invited three partner managers to share a little bit of their trajectories and tell us more about the work they do on YouTube. 
Ananda Cantarino, Indiana Torretta and Yasmin Moraes all live in São Paulo, and they sat down to chat with us.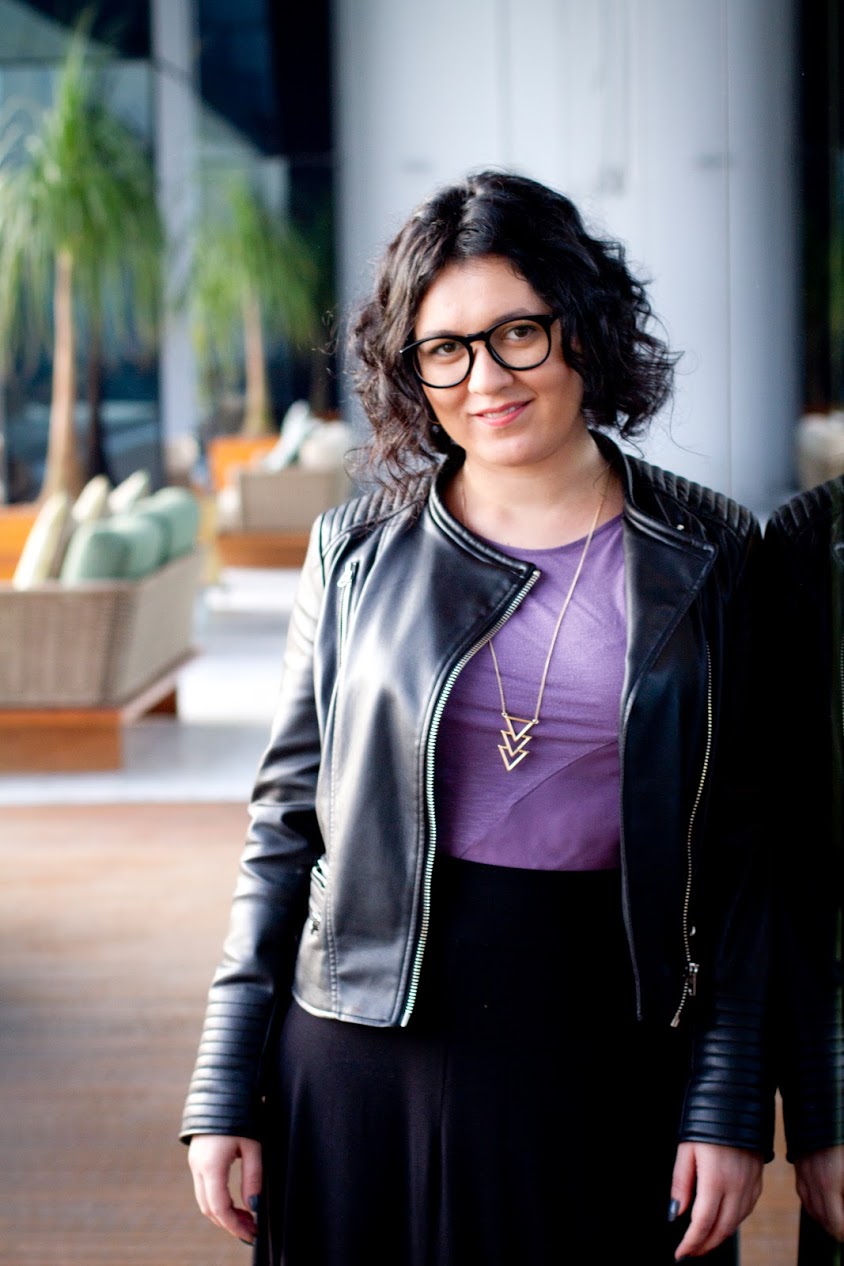 How did you begin your journey on YouTube?
Ananda: Mine started in May 2019, but I'd been on my way here since June 2018, when I started my internship at Google, on the Sales team. At the time, I told my manager that I was in love with YouTube and she offered me a project within the team, in which I would have the opportunity to learn more about it. I embraced the opportunity with all my strength and approached all the teams that worked with YouTube. That's how I met my current team and started an incredible journey in my dream job! 
Indiana: I was at Google a few years ago when the opportunity came to work on YouTube, directly with creators. This has always been one of my biggest dreams and goals at the company: being able to dedicate myself to an innovative platform, which I have always loved as a user and which has had such a positive impact on my life. It seemed unrealistic, but it happened: In 2017, I became YouTube's partnership manager and started working with wonderful creators, helping them to develop their channels and achieve their goals.
Yasmin: Mine started in 2018, when the opportunity came to YouTube to support content creators. One of our main goals is to ensure representation between the channels we manage and I was already in love with YouTube since 2007. So I couldn't miss the chance to work with the product that revolutionized the way we consume content in the world.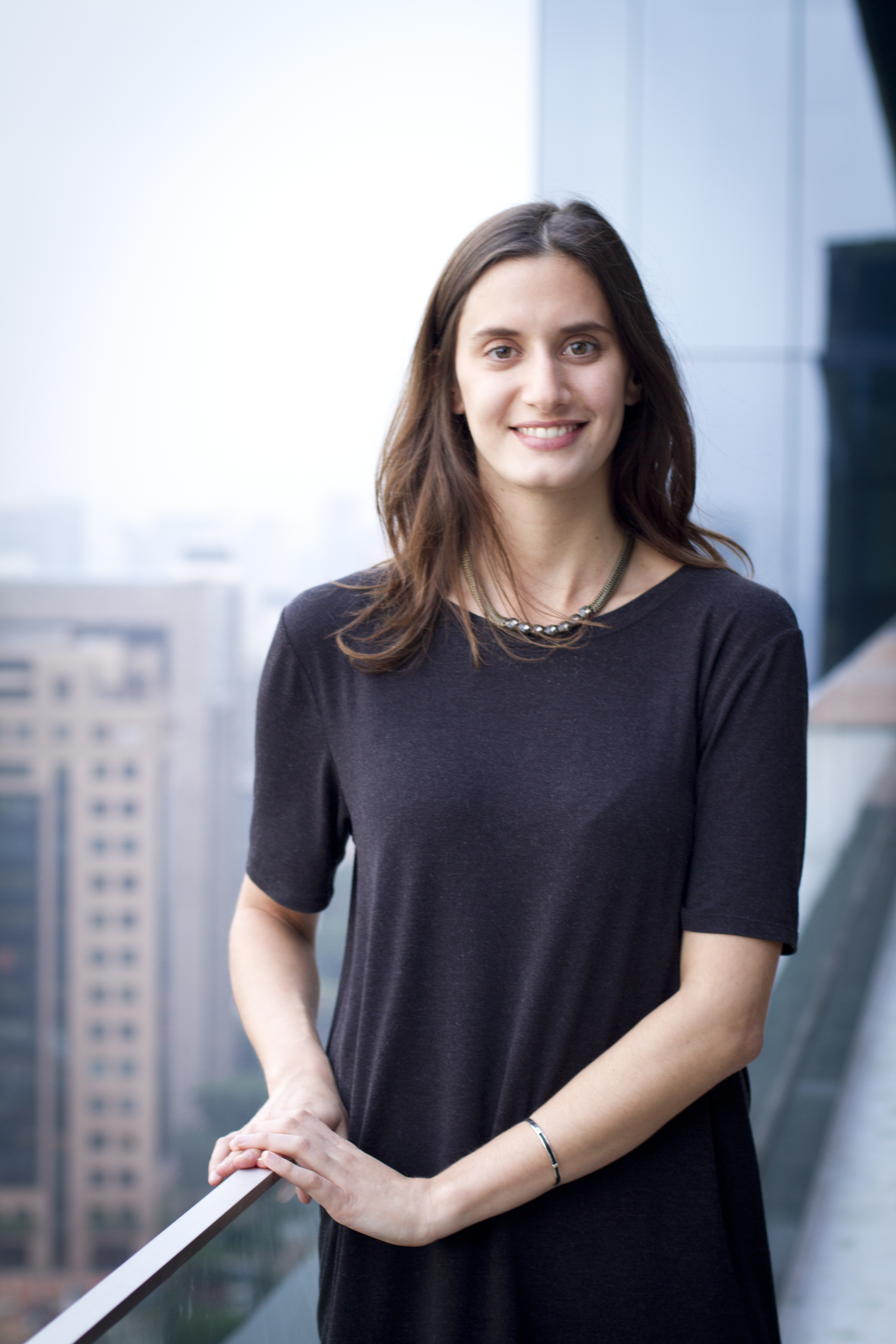 What do you do today?
Ananda: As a partnership manager, I am the person inside YouTube who supports creators. I help them grow on the platform, working with them on strategies to achieve their goals. For example, when a creator tells me that he would like to increase the number of subscribers to his channel, I analyze the data in our analytics tool, YouTube Studio, which is accessible to all creators, and I understand which videos have the most subscribers. From there, I work  with the creator to understand what they can do with their content to grow their subscribers. 
Indiana: Nowadays I am the strategic partner manager responsible for YouTube Health in Brazil. I am helping channels that talk about health -- health institutions, specialists, researchers -- to develop their content. Our mission is to encourage reliable content on health topics, while empowering everyday users to live healthier lives with knowledge, belonging and inspiration. 
Yasmin: I'm on the YouTube Communities team, which was created to help support underrepresented or marginalized creators on YouTube. Our portfolio is made up of people who started their journey on YouTube, who also have the potential to shape the future of the platform. Our team is dedicated to the creator community, and we are committed to being diverse, equitable and inclusive.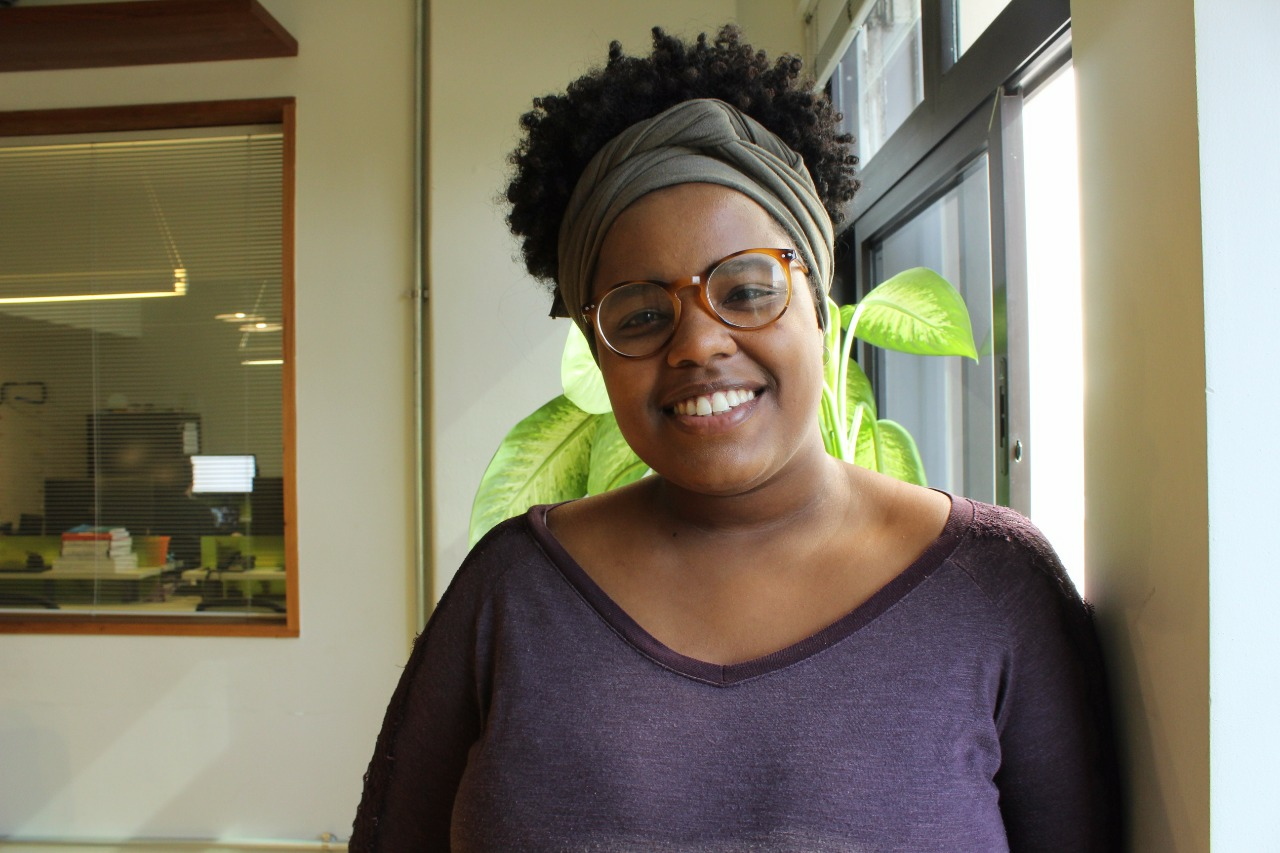 Do you have a special project that you did on YouTube?
Ananda: Without a doubt, YouTube Black! I saw it happen for the first time in 2018 while I was an intern. Since then, I really wanted to be a part of it. The goal of YouTube Black is to celebrate the presence of Black creators on YouTube. It was through YouTube Black that I discovered a lot of my Black identity, so following the project from beginning to end was a great accomplishment. YouTube Black teaches me a lot about YouTube's mission and the importance of leveraging diverse voices, because the world is made up of diverse people.
Indiana: In 2019, I followed the planning and production of the SinapseQUIZ series from the Science Every Day channel on YouTube Space. The final content was amazing, fun and educational! Being able to participate in this process as a manager, together with Pedro Loos, the channel owner, was a very enriching experience that allowed me to see all the dedication creators have., All the admiration and support from the audience during the production increased my  affection for YouTube and the creators I work with every day.
Yasmin: I've worked on many projects that I'm proud of, like NextUp, but I'm most proud of the YouTube Black Voices Fund. The fund aims to amplify the intellectual power, authenticity, dignity and joy of Black voices on the platform, as well as educating the public about racial justice. I learn a lot from each creator I work with. This project has been extremely important -- not only for my professional life -- but also for my personal life. I realize daily how much we need to be ready to listen, reflect and change as individuals to work for a more just and egalitarian society.
I really admire the work of content creators and feel that one of the most difficult things is taking the first step."
What tip would you give to a creator who is just starting out?
Ananda: Have fun creating! It's important to think through how much of your personality is on the channel and how people will discover you on YouTube.  If the content is fun and you believe that you will enjoy providing valuable information, relaxation or even creating strong connections: you are more than on track!
Indiana: I would think carefully about your mission and goals, and be authentic in your content. It's also super important to define a schedule that is sustainable for you and allows you to have consistency on the channel.his is an important step in order to develop your audience!
Yasmin: Don't give up! I really admire the work of content creators and feel that one of the most difficult things is taking the first step. Don't let thoughts like "I need to have the best camera, the best editing and be an expert on a subject" keep you from getting started. Your voice deserves to be heard. Record some video and get started today! Also, I can't help saying: study analytics, YouTube's statistics tool. It is essential to understand your audience, analyze the performance of your videos and strategize.
Be sure to try new things and get out of your comfort zone along the way -- always listen and keep nurturing your audience."
And to round this off, do you have tips for those who are already on the rise?
Ananda: Maybe no one has told you yet, but you are a media company! Look at your business in a 360º way and understand what possibilities will keep you on a constant rise, without losing your essence and the content that brought you here. Analyze what functions you can delegate to a partner -- such as editing, script writing, or even business representation.
Indiana: Be sure to try new things and get out of your comfort zone along the way -- always listen and keep nurturing your audience.
Yasmin: I would share our resources from the YouTube Creator Academy, a platform with tips, training and tools designed to support creator development. There are many practices that a creator can implement to develop their channel, but it is essential to listen to your audience. Perform tests, try new things and then check analytics to see which way is right for you.
---
Ananda Cantarino studied Journalism at the Federal Rural University of Rio de Janeiro, the only federal university in the Baixada Fluminense of Rio de Janeiro. As a Black woman, she was always aware of her race, but only at the University did she understand the complexity of her experience in a racist society. She joined the Google internship program in 2018, when she led a project to encourage digital marketing adherence on YouTube. Today, she helps think through content strategies for digital influencers on YouTube.
Indiana Torretta attended civil engineering school at Poli-USP and also a scientific initiation at USP Medical School with the study group pollution. During an internship in the engineering field, she wanted to know more about tech and decided to apply for a Google internship. It worked, and she worked for 2 years as a brand specialist supporting YouTube campaigns until in 2017, when she joined the partnership team. She's now on the YouTube Health team.
Yasmin Moraes is from São Paulo, and at the age of 19 she moved to Campinas to study Economics at Unicamp, where she started her professional career in research and marketing. She joined Google as a junior analyst and, in 2018, came to YouTube to work on a team called Accelerate, where she managed channels with <100,000 subscribers, with a focus on diversity and inclusion. She was also responsible for organizing the NextUp. Nowadays, she manages channels in the #YouTubeBlackVoices Fund.