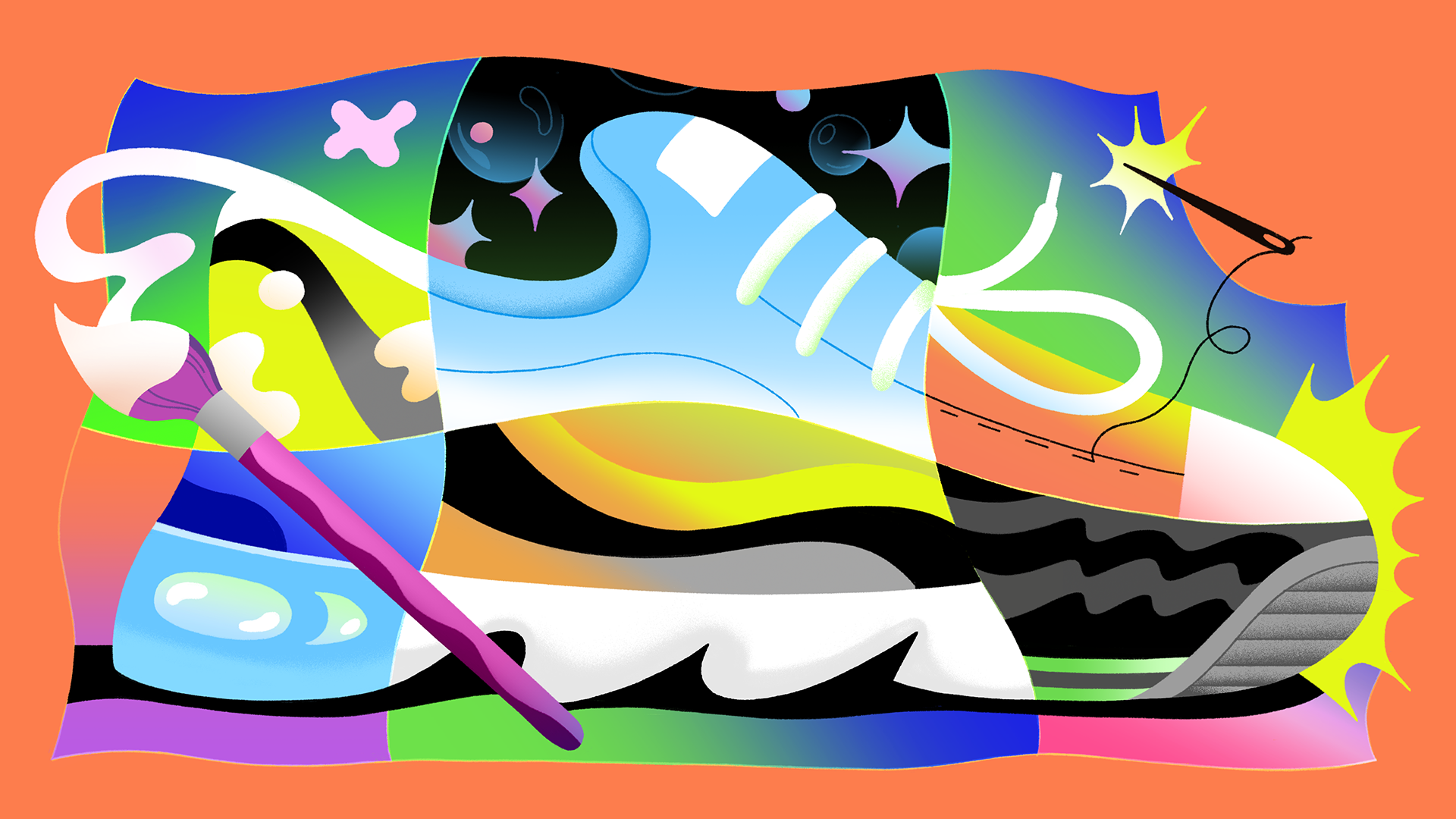 Kickin' it with the SneakerTube crew
Nov 19, 2022 – minute read
Celebrating all the sneaker enthusiasts on YouTube.
We're taking a step in a new direction with today's logo: The colorful kicks you see are in celebration of the rich community of sneaker lovers that exist on YouTube. The content these sneakerheads produce transcends a single category, speaking to how mainstream sneaker culture has become and the ways that these creators are redefining the label online.
To better understand the many kinds of creativity that exist within the community, we looked at the top 200 most-viewed videos related to sneakers. Two types of content rose to the forefront:
From artists and sports stars to actors and entrepreneurs, these [shoe pick] videos show a lesser known side of public figures.
Interview and shopping videos (23%): Channels like Complex and Cool Kicks have popularized sneaker videos that merge the shopping experience with an interview show, all in the service of helping viewers learn about a celebrity through their shoe picks. From artists and sports stars to actors and entrepreneurs, these videos show a lesser known side of public figures.
Customization videos (~22%): In today's logo we're specifically calling attention to the many DIY creators who use sneakers as a canvas for self-expression. These creators employ a variety of tools — markers, lights, paint, and more — to produce products with a personalized spin. In the same way that a Minecraft creator might use the game as the means to develop new challenges, these creators are showing off their skills by taking the base product and transforming it into something new.
When we look at the remaining 50% of videos, we see a mix of categories represented across a number of well-established YouTube formats. Included among these are the 6% of videos that fall into the review and unboxing category, which offer a way for audiences to see expensive and hard to cop sneakers, in addition to the latest coveted releases. Also present are the repair and deconstruction videos that fall into the broader realm of oddly-satisfying content, with audiences watching as filthy shoes are made to look brand new again.
While it might seem easy to identify a sneakerhead simply as someone who is passionate about collecting sneakers, these videos and the creators behind them show us that the term is ever-evolving, far surpassing its once limited meaning.
Join us in celebrating the community of creators by watching more of their content here.