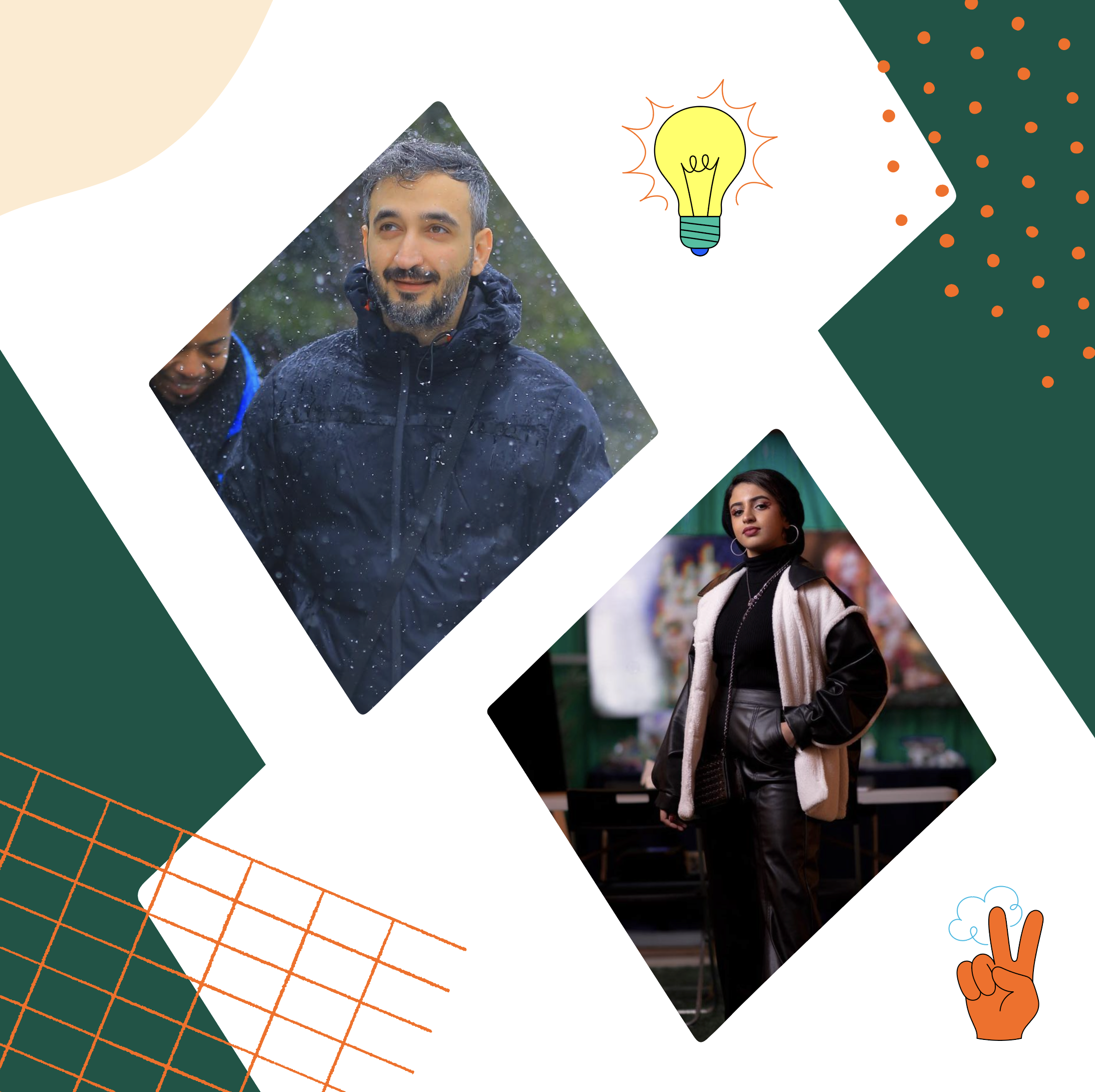 4 ways Ramadan inspired these creators in their content ideation
Apr 20, 2023 – minute read
Ramadan Kareem to all!
More than two billion people around the world come together in a pursuit of spiritual reflection, self-improvement and heightened devotion and worship during the Ramadan season — and as the holiday comes to a close, we've been noticing creators from our Shorts Communities who have been creating content and adapting their channels to benefit from this past month. So we looked to four creators to share how this holy season has inspired them in their content, and how they share a part of themselves to give back to their community.
Location: Bahrain
How Huda adapted her content to Ramadan: As part of the MENA (Middle East and North Africa) Shorts Community, Huda creates short form videos featuring her artistic talents painting on canvas. Her videos feature quick and easy to follow tutorials on how she creates her bite-sized art pieces.
For Ramadan, she uses themes from this holiday to her latest painting, illustrating a colorful cityscape at night. Huda says this has been her highest performing video over the past month!
Location: Saudi Arabia
How Ahmed adapted her content to Ramadan: Ahmed is a famous Saudi chef based in Jeddah, with his Shorts content primarily revolving around his recipes from an array of cuisines. And it wouldn't be Ramadan if we didn't discuss all the food made and enjoyed during this time — so for the season, Ahmed showed ways people at home can follow along and cook at home without feeling overwhelmed.
Check out his three simple recipes to try this new year!
Location: Turkey
How kurgusalseyler adapted her content to Ramadan: Again, with food is as one highlight of Ramadan, this creator continued to post recipes which she'd already been doing for her channel. For Iftar, she premiered a new series focusing on Sahur, turning this content into a competition in her family. Each night, someone from her family wakes up and prepares the food for Sahur and everyone gets to judge, give comments and ultimately award points for each dish.
While this new series is published as long form videos, she employs Shorts as trailers for each episode on Shorts — a great way to use both formats to promote her content!
Location: Indonesia
How Arman Vesona adapted his content to Ramadan: Arman Vesona is an Indonesian musical comedy creator who produces his own music that syncs to each of his comedy narratives. During Ramadan, he's been uploading content tied to the holiday, offering jokes that are locally-nuanced and relatable to his audience. One example shows him dreaming of dancing with a splash of water before the coveted fast-break.