A quick pitstop with 2016 Formula 1 winner and YouTube creator, Nico Rosberg
By Joshua Sostrin
Editor
Oct.09.2020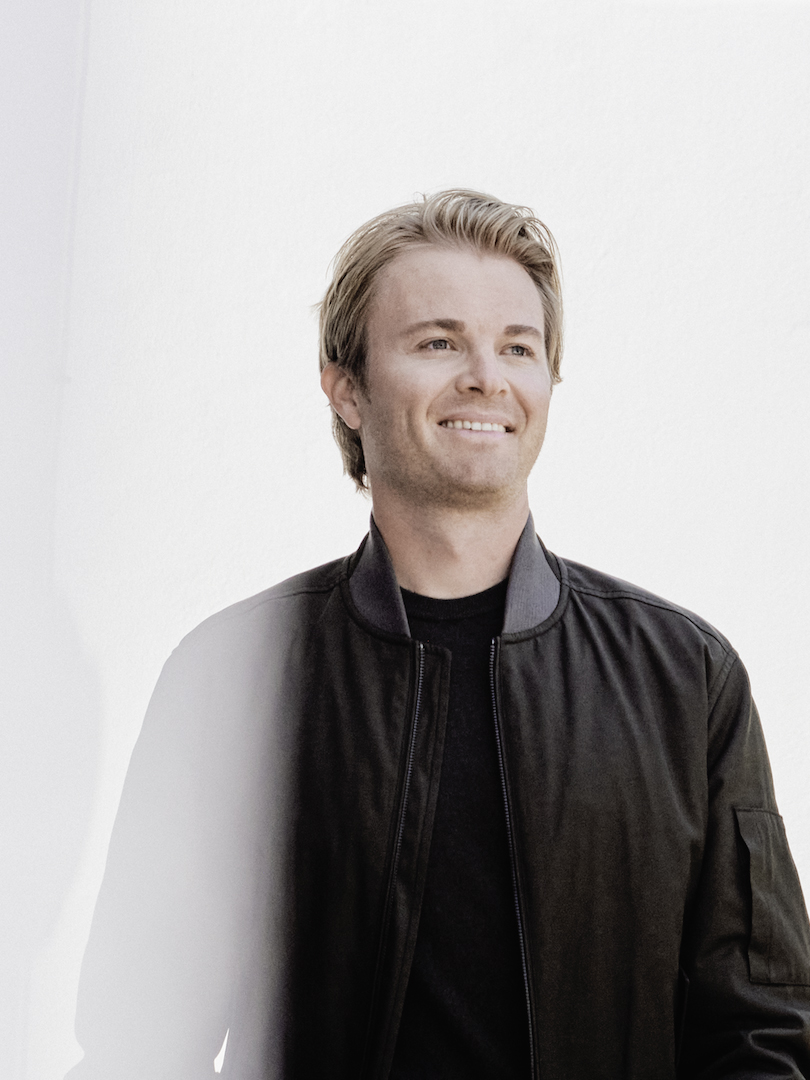 The sustainability entrepreneur sits down with us to talk about his career in racing and life after retiring from the sport.
Formula 1 racing has partnered with YouTube to livestream the 2020 Eifel Grand Prix in Germany from October 9 to 11 on the Formula 1 Channel, for free, in seven European markets: Germany, Switzerland, Netherlands, Belgium, Norway, Sweden, and Denmark. This is the first time the sport has shown live race coverage on YouTube.
While gearing up for the race, we caught up with German-Finnish former racing driver Nico Rosberg, the winner of the 2016 Formula 1 World Championship. Among the many roles he's taken on since retiring from racing, he is a successful YouTube creator with 819K subscribers.
Motorsports seems to be the family business. After all, your father is Formula 1 world champion Keke Rosberg. Did you get your love for driving from him? I heard you were competitively go-karting at six years old. 
Nico: Certainly, I discovered Motorsports, thanks to my dad when I was like 10 years old. I was traveling to his races with my mom and it was fascinating — you know, the cars, the battles, the fans, the adrenaline. I loved it. 
What prompted you to create your own YouTube channel? 
Nico: I started my YouTube channel around 2017, and it was just post-career. I thought it would be awesome to create videos and really engage my whole community with longer-form videos, and I really enjoy it. 
What's the hardest part about being a content creator? 
Nico: The hardest part about being a content creator is really managing to create videos that are engaging, that people enjoy, and that are exciting to watch. And doing that in long-form is a tough task. 
Several months ago, you did a video with Yogi Sadhguru, one of the most influential yogis in the world. Tell us about your discussion.
Nico: I also put my podcast on YouTube. It's called "Beyond Victory," and I have many, many conversations. One recent conversation was with one of the leading yogis in the world named Sadhguru. And, really, I was trying to get a little bit of insight from him and support for all people watching who are maybe struggling mentally in this time of Covid, and it was very, very insightful.
You retired at the pinnacle of your career in 2016. Since leaving the track, you wear a lot of hats. You're a father, husband, owner of an ice cream shop in Ibiza, a vlogger, and sustainability entrepreneur. How do you juggle all of these roles?
Nico: One of the greatest lessons that I learned in racing is that, alone, you can't do anything — you can only achieve great things with a team. So I'm really thankful because we're a great team now here in Monaco, working on all these different projects that we're doing, from hosting the GreenTech Festival to appearing on "Die Höhle der Löwen," which is Germany's "Shark Tank," and many, many other projects.
You've been described as a sustainability entrepreneur. What is that, exactly?
Nico: As a sustainability entrepreneur, that means that everything I do as an entrepreneur is based on sustainability. It's based on supporting others and giving back on every project I have, and it's a really holistic view — not only towards the outside but also inside: we as a business. We make sure that we're as sustainable as possible. Everybody's now in a home office, and it will stay that way to reduce traveling. As another example, we've just removed plastic from the office.
Talk to us about the importance of sustainable mobility.
Nico: The mobility industry, for now, is still emitting a huge amount of emissions, and so it's so important for that industry, as well, to become more sustainable to reduce the emissions as a whole and help us achieve the Paris Agreement climate goals. 
The Eifel Grand Prix starts October 9, just in time for your next episode of Formula 1 Fridays. Will you be at the track enjoying the race weekend or watching from home and recording your reaction to the race?
Nico: I'm actually going to be at the track in Nurburgring as a pundit for Sky Sports F1, so I really look forward to being there — my home race in Germany — and seeing some of the fans that are able to come, and then being there and delivering the best possible insights to all of you, watching. 
*Photo of Nico Rosberg taken by Tom Ziora.