5 tips and tricks for watching your favorite videos on YouTube
By Reid Watson
Product Manager
Oct.26.2020
New updates you can try today.

New updates you can try today.
With a global community of two billion people on YouTube, we're always looking for ways to make it easier to watch and interact with your favorite videos. Check out some of our favorite tips and tricks to get the most out of YouTube, including new updates you can try out starting today.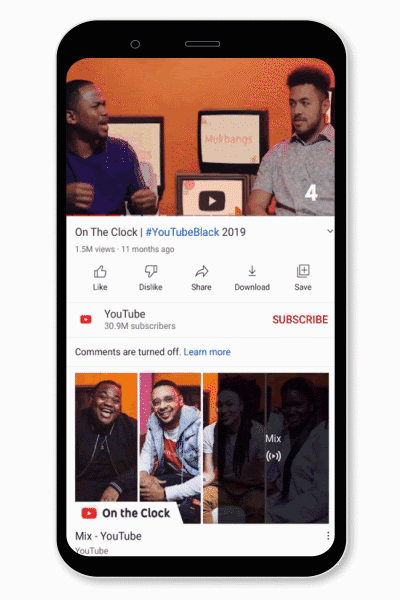 1. Find what you're looking for with Video Chapters 
Try out Video Chapters, which help you better navigate videos by allowing you to jump forward to a specific section of a video, rewatch a portion of a video and more. Today, we're extending this feature to include a new list view that you can find by tapping or clicking the chapter title in the player. You'll be able to see a complete list of all chapters included in the video you're watching, each with a preview thumbnail of what you'll find in that chapter. Save time by quickly jumping to the part you're interested in!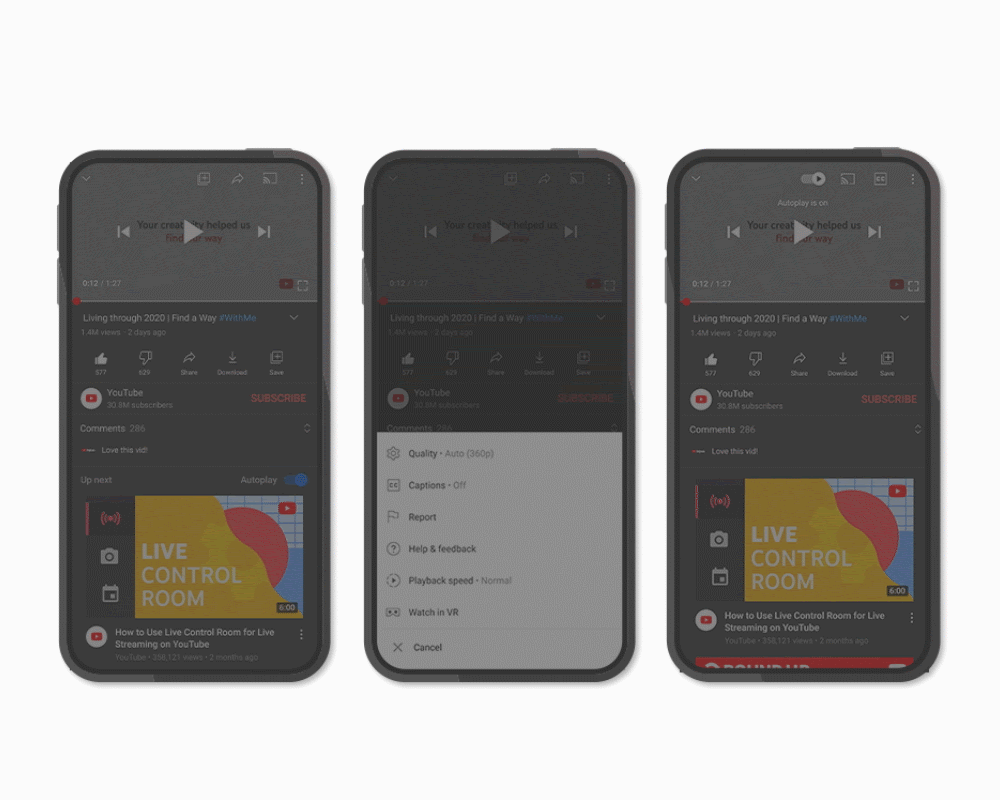 2. A more streamlined player page
To make captions more accessible, we've moved the button to a more prominent location, directly on the video player on phones. We also have moved the autoplay toggle to make it easier to turn on or off while you're watching. (We'll be testing this on Desktop soon, too.) You'll also notice small improvements to the player, like re-arranged buttons that simplify its look and snappier controls that make any action you take even faster.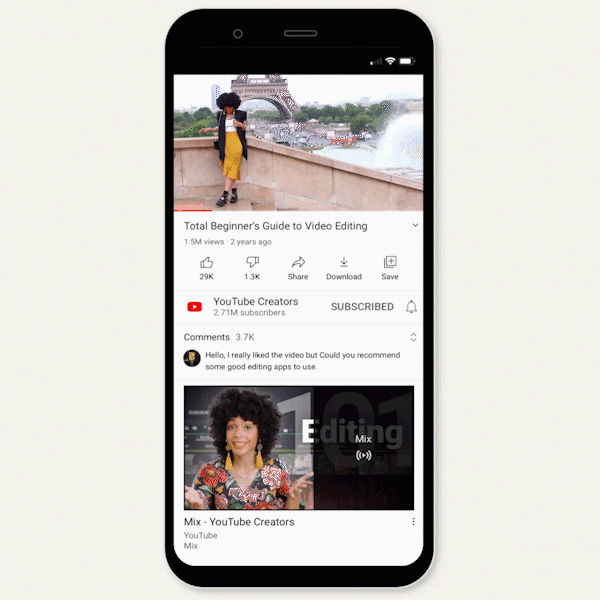 3. Use gestures to make YouTube more efficient and work for you
People love being able to double tap to the left or right of a video to fast forward or rewind 10 seconds. Today, we're making it easier to enter and exit full screen mode - simply swipe up to enter full screen and down to exit. And if you'd rather see how much time is counting down vs. the time that's elapsed in a video, now you can simply tap the timestamp to switch back and forth.

4. New suggested actions enhance experience 
We're starting to roll out suggested actions, which prompt you to rotate your phone or play a video in VR when we think you can have a better experience. We plan to introduce more suggested actions in the future, too!

5. Go to bed with Bedtime Reminders 
We've recently introduced bedtime reminders, a new digital wellbeing tool that lets you set reminders at specific times to stop watching videos and go to bed, which joins our suite of features to help you manage your time on YouTube. 
We hope you try out these helpful tips the next time you're watching your favorite creator on YouTube and look forward to hearing your feedback.